---
This stunningapp is an assistant for managing your personal finances. It is one of the largest financial apps present on the App Store. See for yourself and let the functionality convince you. It has never been so quick and easy to create a complete financial overview, to evaluate and manage your finances!
It is a daily fun to work with this app. Through the self-defined shortcuts, only a few clicks are required to create income and expenses (for example bakers, traffic, lunch…). There are not many other apps that are as extensive and comfortable like this one. Convince yourself.
Split the entry into configurable main and sub categories, payments, persons, groups and accounts. Use those criteria to calculate extensive statistics. With extensive search functions, entries can be found easily. Place proves (invoice and receipts) at your entries.
Manage your standing orders to already have an overview of your balance of the next months. Standing entries (weekly, monthly, etc) are created once and added automatically. Have yourself reminded when an entry is due.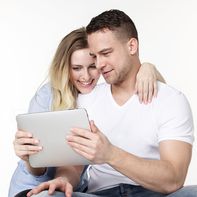 Cover standing or singular budgets for arbitrary criteria. Your budgets will be automatically calculated with existing entries. You will see how simple and comfortable this function is. Move the budgets e.g. in order of priority.
Adjust the app exactly to your needs by using the numerous settings. You can set the start of a month (for example starting at the 15.th) or you can set how the app shall react at the start of the program. Several similar apps only support one display. You can choose how the previous or the future month shall be treated.
Protect sensitive data via PIN code or simply via Touch-ID. No data is saved on third party servers. No registration is needed. Through PIN protection delay you can ensure that you do not have to enter your PIN whenever switching between programs.
The detailed statistics and evaluations show for what you spent your money. Find where you left your money. Filter your revenues and expenditures by months, quarters or whole years and further arbitrary criteria. By this, you have control of your revenues and expenditures.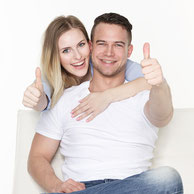 Export and import your encrypted backups. Save your encrypted data in the iCloud and transfer it to another device. Use this function to make sure that no data is lost. Save your data outside your device.
Print all documents and graphics directly from the app. For this, you need a printer that is equipped with AirPrint. There also is the possibility to select the language of the app and to select sounds for miscellaneous actions.
Export your selected data to Excel or in a CSV, PDF or HTML file. If you wish, we make your data available for other programs (e.g. Excel). By this, this app offers more than many other programs. You always have your data in control and can use it outside the app."
Import your account statements from a CSV or Excel file via iTunes or directly via email attachment. If your bank is not supported, simply send us an email with the name of you institute and a sample CSV file. Through the Excel export and import we have created an interface to the outside that is available in only few apps.
You can download this app for free and test it copiously. The free version can be used for any length of time and can manage up to 16 monthly transactions. A one-time in-app purchase permanently removes this restriction. Also, there are other extensionsthat you can purchase. Of course in-app purchases need to be purchased only one and can then be used on ALL your iOS devices (even after a new installation). 
If you experience any problems with the app, just send us an e-mail, instead of leaving a negative review. Unfortunately Apple does not allow us to answer questions made in a review. Most of the problems have been solved by answering your e-mails. You will receive as soon as possible a comprehensible response. If you read our reviews you will see that most of the users are enthused about the support.
---
Terrific tool for the planning and monitoring of my finances. Very easy to handle but still a powerful tool, which also can serve professional demands. The developer performed masterly.
Great praise to the developer, great support. Significant better than the competition (which I tried). Very well structured, especially the annual overview and the settings are great. I installed the app on my IPad and on my phone. The app is worth the money. Kind regards    
I am using the app every day to keep an eye on the situation of my finances and my budget.
The app is magnificent for this job. Well structured and with countless possibilities.
I can highly recommend this app, I was not disappointed. Keep going!!
Outstanding app, which is serving all my wishes. Fast support in case of questions. Thank you!
It took me some time to get used to the app. The app is quite extensive, but still quite easy to understand. Exactly what I was looking for.
---
2018-10-26 : My Budget Book Pro Edition 6.5
We have improved the app with incremental features or extensions of existing features and hope, that you will be happy with this new version.
Some major bugs have been fixed and there is improved stability. 
Now we support the new devices (iPhone XR, iPhone XS and iPhone XS Max).
For recurring entries, now you can choose if the entry date will be set to a weekday automatically (Monday-Friday), if the given date is on a weekend (Saturday, Sunday) or on a holiday (New Year's Day, Good Friday, Easter Monday, Labour Day, Ascension Day, Whit Monday, German Unity Day, 1st Christmas Day, 2nd Christmas Day - at the moment only available for Germany).
The incognito mode has been improved and it protects your data from curious eyes even better.
The bottom menu (plus symbol) was not really liked by some users. For this reason, we still have support for the old menu. Now you can choose between the button bar or the plus symbol in the settings. You can set both widgets individually.
If you still use the free version of the app and would like to generate test data, only a few entries will be created to allow you to enter your own inputs and outputs.
In-App dialog has been revised again in order to provide the user with better information in case of problems. Some users made negative ratings because they did not know the Recover In-App feature.
The CSV import is updated or adjusted with every update. When we receive a sample CSV file from you, we will implement this structure.
We have been working on this app for a very long time and all updates have always been free. However, this will only work if the app is rated well in the store. The more positive ratings we get, the higher the rank will be. These ratings only count for the latest version. So it is really important that all versions are rated individually. A lot of users use these stars to show their dissatisfaction or to pressure us when a feature is missing. But this hurts us and this wonderful app. Even minor bugs are rated with deductions. You may want to reconsider the rating and compare it with your daily work. Is your work performance worth 2, 3 or 4 stars? Hence the request again: Only 5-star ratings are seen as recommendations by other users. You can explain the flaws in the text of your rating. Or you can give us feedback via the app and we will try to make the app even better! Thank you very much for supporting us.
You can find all changes on the following page.
If you compare this app with other comparable finance apps, you will see that our app offers by far the most features as well as giving you the best value for your money.
We would very well appreciate if you enjoyed this version, stay with us as users and rate the app in the AppStore. The improvement and the maintenance of the app can only happen if it is accepted and if the fake, untrue ratings vanish. If you experience problems with the app, please do not give the app a negative rating immediately but contact us (info@onetwoapps.com). Unfortunately, we cannot read all reviews from across the globe. The problem is not solved this way.
2018-09-02 : My Budget Book Pro Edition 6.4
 We have improved the app with incremental features or extensions of existing features and hope, that you will be happy with this new version.
Some major bugs have been fixed and there is improved stability. 
In the 'current' tab, we have replaced the lower button bar with a flexible Start button (plus icon). This additional menu displays nine commands that can be freely configured in the settings. But four of these commands (view, calendar, compare transactions yes/no and incognito mode enable/disable) have been pre-set by us and can therefore not be changed. If this display bothers you, you can turn it off in the settings. 
An Incognito mode has been installed. By enabling it, you can keep prying eyes away from reading your personal financial data. It is ideal if you want to enter data in public or get financial status. There are not many apps that support this feature. 
In the transaction list, a new view 'single and periodic transactions' has been added. With this view, it is possible to divide the transactions into periodic revenues, periodic expenses, daily revenues and daily expenses. This makes it a lot easier to see what the ratio of fixed transactions to daily transactions is. 
In the transaction list, transactions done with a foreign currency are shown in italics so that they can be better distinguished. 
In the watch list, in the search result and in the advanced search, the number of matches is shown in the lower status bar. 
The template management has been extended, so that you can create new templates in the menu and not have to go to the settings. 
The settings have been reviewed and presented in a clearer manner.
With the 'modify last transaction' command, it is now possible to decide which transaction (revenue or expense) should be used. 
If you think that your transactions are not displayed, then it is often due to the settings of the view. Under 'settings/reset program', there is now another option 'reset view' which sets the standard parameters of the view. No further data will be overwritten or deleted. The reset settings option restores all parameters to the default value. 
Some new CSV formats (Thurgauer Kantonalbank, Volksbank Kärnten, ING Diba, Kreissparkasse Ludwigsburg) have been installed or existing ones have been updated. 
You can find all changes on the following page.
2018-06-22 : My Budget Book Pro Edition 6.3.2
This update includes stability improvements and bug fixes. 
The recovery of the backup file of the app 'Mein Haushaltsbuch' has being optimised.
The 'auto fill' and 'auto modify' settings (split entries) are visible again in the iPad version. 
A problem occurred with the split entries when the 'repeat input' option was enabled. 
Some transaction lists are yet to be optimised for iPhone.
You can find all changes on the following page.
2018-06-19 : My Budget Book Pro Edition 6.3.1
This update includes stability improvements and bug fixes. 
Some minor bugs are fixed and the stability is improved.
You can find all changes on the following page.
2018-06-11 : My Budget Book Pro Edition 6.3
This update contains stability improvements and bug fixes. Some very interesting user requests were additionally implemented. We would like to thank you again for all your suggestions.
Some minor bugs are fixed and the stability is improved.
The start process of the app made faster.
The entry criteria payment method, person and group can be toggled on and off in the settings.
Now, you can tag your daily expenses as fixed entries, in order to calculate these entries differently. This makes sense when you do not want to create a recurring entry for these single entries, and you want them count as fixed expenses. This feature is also available when you are importing CSV files or Excel files.
You can display a prediction for the current period in the entry list.
Here, on one hand the previous months are taken into account and on the other hand the consumer behavior in the current period is taken into account. You also have the option to access the reports and to get further interesting information with only one click on the header ("More" button). The examples would be the highest expenses, most used categories, or a financial comparison outputs for the current period.
You can get more interesting graphics with only one click on the overview in the entry list ("More" button) (cash flow, balance, incomes vs. expenses).
A menu containing the most important commands has been built in the statistics (for example, search, create rule, define budget/goals...).
The functions "search" and "search & replace" have been improved again. You can select the fast search and the detailed search. Now, you can also use the search feature at various points.
Now, you can fill or adjust the split entries automatically if the amount of the single entries does not match the amount of the original split entry (optional behavior).
If the entry has a different currency when you are printing the bank statement, both amounts will be shown now.
The evaluation is displayed in a table.
The currency converter has been optimized and improved again. We currently support 170 world currencies. We have decided to allow only one daily request for the moment, because we use a paid service provider for the exchange rates.
Now, you can have a vacation print in the exchange rate management dialog.
The import (CSV & Excel) has been optimized in several places.
Several new CSV formats (ING-DiBa, LBB, DKB, Postbank, ComDirect, Deutsche Bank, Volksbank Kärnten) were installed or updated.
You can find all changes on the following page.
Do you want to change the app you are using, like Finanzchecker, MoneyStats, Pennies, Money Coach, Meine Ausgaben, MoneyControl, …? Then just export the complete data and transfer the generated CSV file to the app My Budget Book Pro Edition.
We would be glad if you accept our current in-app packages (Extensions/Starting with Version 6) that help you use full set of features of the app (split entries, savings goals, comparisons, entry inputs with different currencies).
2018-04-23 : My Budget Book Pro Edition 6.2
We have improved the app with incremental features or extensions of existing features and hope, that you will be happy with this new version.
Some minor bugs are fixed, and the stability is improved.
You were always able to select the account below (plus view and options) in the main dialogs. Now, we have divided this tab. The fast input opens when you click on the left side. If you click on the right side, you can select the account and adjust the view and the options where required.
Now, transfers are displayed as neutral (blue) in the bank statements.
You can add a graphic overview with the entry lists. In this way, you can see whether you will have a financial shortage at a glance.
Split entry process has been improved again.
We have added a currency converter (including online updates) just before the holiday period. In addition, you can make a vacation print with predefined amounts and print it out using our app.
For various views, we have added a budget mode. When you use this optional setting, percentages are not calculated by incomes and expenses in some aspects. They are calculated by the current budget (incomes minus fixed expenses) and daily expenses.
Entry input suggestions originate from old entries, categories, payment methods, people and groups. Through a parameter in the options, only entries starting from a set date are used.
Missing commands "calculator" and "currency converter" were installed for fast input.
A couple of new CSV formats (Postbank, Volksbank Kärnten) are now supported or added.
Upper display has been adjusted for the iPad variant.
You can find all changes on the following page.
2018-03-14 : My Budget Book Pro Edition 6.1
This update includes smaller improvements and bug fixes (for example, in-app purchase). Some of your requests have been implemented as well. Once more, thank you for all your messages and suggestions.
of the app (split entries, savings goals, comparisons, entry inputs with different currencies).
We made the entry input faster with the fast input buttons, now that you can use to create multiple entries one after another. You can configure this feature in the settings. It is only about the iPhone version.
You can define a split entry directly when you are making an entry input, or by swiping an entry to the left and clicking on the "More" in the entry list. A menu (context menu) will open with the command "Create a split entry".
The search has been made easier, now that you can search with a keyword. "Title", "Note", "Categories", "Payment types", "Groups" and "People" input fields are omitted here. Functions of the old search has been moved to "Search and Replace".
There have always been problems with shortening or extending a recurring entry without modifying existing entries. You can use the context menu under Setting > Recurring (swipe the item to the left) to select the new commands.
We are now displaying the current budget on the "Current" tab, for an even better overview. It consists of income, fixed expenses and carryover from previous months.
We support also more CSV formats for data import (Finanzchecker, MoneyStats, N24-Bank, Sparkasse, DKB) in this update.
Do you want to change the app you are using, like Finanzchecker, MoneyStats, Pennies, Money Coach, Meine Ausgaben, MoneyControl, …? Then just export the complete data and transfer the generated CSV file to the app My Budget Book Pro Edition.
We would be glad if you accept our current in-app packages (Extensions/Starting with Version 6) that help you use full set of features of the app (split entries, savings goals, comparisons, entry inputs with different currencies).
2018-02-18 : My Budget Book Pro Edition 6.0
We are glad to release the biggest update so far. We have installed a lot of new features and improved stability. After two years of development and support, we decided to unlock some new features through a one-time in-app purchase to ensure the further development of this great app. If you do not need the new extensions, you will still benefit from the bug fixes and new free features every time you update.
One of the main features are the so-called split entries. Thanks to this feature, a singular entry (i.e. ATM, 100EUR) can be divided into different partial entries (i.e. Gift/10EUR, Bus/5EUR, Restaurant/35EUR, Food/50EUR). This provides you a better outline, as well as it refines your statistics.
Additionally, an easy-to-use currency converter has been installed for the entry input. This hammer feature allows you to convert any currency into your own currency. It is even possible to change the amount any time, and to update the exchange rate online.
Another advantage is the new savings goals, which are easy to set up just like budgets. By using savings goals, you can easily see how much money you have saved, i.e. for a new car or for your summer vacation. As with budgets, the entries are automatically attributed to savings goals.
Another additional new function compares entries with given entry criteria in a chosen period (Example: Monthly comparisons of all cleared entries with the main category "Sports and Leisure" including all sub-categories in the current year) and portrays these visually. Customized statistics can be created this way.
These are just a few features of many new improvements. You can get more information on Settings > Current Version or Road Map in the app or here on the homepage.  
Do you want to change the app you are using, like Pennies, Money Coach, Meine Ausgaben, or MoneyControl? Then just export the complete data and transfer the generated CSV file to the app My Budget Book Pro Edition.
2017-10-31 : My Budget Book Pro Edition 5.0.2
This update includes stability improvements and bug fixes.
The password was always reseted in the recovery
The entry criteria were no longer determind automatically at the time of entry
The documentarypostings were not shown in a light grey in certain views
Some CSV formats were adapted (DKB, Commerzbank, IngDiba, Berliner Sparkasse)
Small design adjustments & optimizations
2017-10-15 : My Budget Book Pro Edition 5.0.1
This update includes stability improvements and bug fixes.
It existed a error in the advanced search
In the function 'advanced search' we now integrated the search 'postings with receipts'
It was not possible to move categories to 'A-Z' and to 'favorites'
It existed problems with the rapid entry, while defining a transfer
The CSV format from the app 'my expenses' is damaged, therefore it cannot be imported. We reacted to this situation with a workaround.
The widget was not updated, when the language has been changed.
In certain views the documentarypostings were not shown in light grey
Small design adjustments & optimizations
2017-10-08 : My Budget Book Pro Edition 5
We have improved the app with incremental features or extensions of existing features and hope, that you will be happy with this new version. 
Optimizations for the new 64 bit operating system iOS 11
New pin code request – We have deactivated the current password! Please assign a new pin code!
Extension of the rapid entry feature including 75 new symbols
Rule wizard for CSV/Excel import
Faster data entry – dialogue does not automatically close
Small yet effective design alterations (Overview, budget)
Changes to the widget (You can specify between percentage or absolute figure displays)
Extension of the statistics by two new options
Extension of the search ("contains" and "does not contain")
Support of incremental CSV formats (1822 direct, Bank Austria, ComDirect)
Small changes to the design & optimizations
Costumer requests
2017-09-12 : iOS 11 & 64 Bit

This App is compatible with iOS 11 and was optimized for the 64 bit operating system. You can promptly switch and use our Apps. Please make sure to create an (external) backup in advance in the event of any problems during the installation process.
2017-08-09 : My Budget Book Pro Edition 4.1
In this update, the Correction Assistant has been enhanced with several features for error analysis. Please support us in the analysis of errors and send us an e-mail with either an unencrypted pseudonymized file, current backup, complete database or error log. We will help us to troubleshoot problems and if necessary update the software or provide an error-correcting program coding. Furthermore, you can now close the View dialog window with just one click without confirming the selection. Some users have informed us about small problems with the internal "Checking account" and with the import of CSV files. We have made necessary changes regarding these issues and hope that the above problems have been resolved. Otherwise, the Correction Assistant provides great help in error identification and correction. Finally, it should be mentioned that the User Guide in English and German language was updated for the current release.
2017-07-23 : My Budget Book Pro Edition 4
In this update, we have focused on the app interface, added several additional options and made the existing functions even easier. The application offers a range of functions greater than most financial applications. Although, the app has a wide range of functions, it is easy to use.
To ensure you're getting the most out of using the application, please check our new guide "Getting Started with the App". Here you will find a brief explanation of how to use and configure the app. In addition, detailed instructions for use can be found in our comprehensive Online User Guide.
An overview of existing entries can now be displayed in 9 different ways. Presently, the entries have been grouped per day. In this new version, there are more presentation formats available, to obtain a clear picture of your overall financial situation. In addition, the small icons in the overview indicate whether it is a fixed entry (black/white icon) or a variable entry (white/black icon).
When importing data, you can now specify whether it is a fixed (recurring) or a variable (daily) entry.
We have improved statistical and budget reporting and made it even more efficient.
The core component of the app is its quick entry buttons. They enable you to create new entries very quickly. For this purpose, we have added 35 new icons (for example, furnishing, electricity, mortgage, New Year celebration, barbecue, kindergarten, homepage, bowling, dancing, parking ticket, motorway, fair, gifts, ...).
The "Advanced search", "Account statements" and "Reports" functions can now be customized. Depending on the function, you can set specific parameters such as a start date, an end date and select an account.
Before, all previous years have always been taken into account, in order to calculate the account balance. The release of the updated app allows you to specify a certain period of time. So that only records with date entries in the current year will be considered in the calculation.
The account selection option has been redesigned and now fits better with the overall context of the app.
Minor bug fixes
2017-06-01 : My Budget Book Pro Edition 3
Within this update we focused on the interface and on the export. The new settings are: "consider previous month" and "Consider future months". Additional we distinguish between fix expenses like rent, power and insurance and variable expenses like cinema, grocery, newspaper and tickets. Resulting into the change and the unification of dialogs, export data and printouts. Besides numerous changes (like release plan), the statistics need to be highlighted. This dialog was completely changed to show exactly where the money was used for.
2017-02-06 : My Budget Book Pro Edition 2
This update further improves the application. Not many existing financial apps provide a comparable range of functions. Although the app comes with this wide range of functions it is still very intuitive to use. With the quick-entry symbols you have a powerful tool to make a booking with just 3 clicks. No application offers quicker data insertion. We work constantly to add missing functions and will provide updates regularly. 
The new update focuses onto the following topics:
Import of CSV files
Adaptions to iOS10.x
Everything regarding 'search & replace' of entries
Improvement of the functions: reportings & bank statements
Editing of recurring entries    
Data correction and data reassessment
Small design adaptations
Customer wishes 
More information is available through our app. The application contains the following topics:
Current version
Future version
All versions
Release plan
Current issues
Frequently asked question
Instruction 
2016-09-28 : My Budget Book Pro Edition 1
We developed the app "My Budget Book" further and released a new free pro version "My Budget Book Pro Edition". With this free version you can only create 16 entries per month and you cannot use any export functions (Excel, CSV, HTML, PDF). These limitations can be removed permanently via In App Purchase (2,99 USD).
It has a multitude of new functions. Additionally, the interface was restructured. Thereby, it can now be operated more intuitively and working with it is fun. New entries can be made quickly via self-defined hotkeys. For everyday expenditures you only need 3 clicks (e.g. purchasing a newspaper, buying a ticket, ordering a pizza, …). There is no quicker way to cover your expenditures. Convince yourself of the improved performance and just have a look at the app. Of course, both versions will be developed further. You can add the old backups to the pro version at any time. Further information here.
Enjoy the new version.
---
The App is aimed to support many banks as much as possible. Please contact us by email 
support@onetwoapps.com
.  if your bank is not supported. Due to the SEPA (Single Euro Payments Area) migration the CSV datas could have been changed.
As we don't receive the CSV datas automatically by the banks, we are depending on the users. If you may provide the required informations, we will install the CSV-import.
Your email should include the following informations:
- bank sort code and the name of the bank
- exported CSV data from your online banking
Very important: Please make personal datas or information unrecognizable, such as account numbers, posting amount and names, but without changing the structure and the formatting. 
---
We would be pleased, if you support us (voluntary) with a fair and just assessment in the app store
A complex and expensive development only makes sense, if every user and not only the user with a negative attitude will evaluate the app. Unfortunately we receive some bad assessments, only because the icon may not be liked, or because of operating errors, or because of missing functions i never promised in this app. Even the smallest faults, misunderstood functions, or failures are evaluated with only one star ( which means a bad assessment).
We make a great effort to implement many customer wishes and to offer technical support. Since 3 years we develop the app continuously, and offer new versions free of charge  to regular customers. These free of charge updates are financed by new sales, and we renounce  in app purchases or subscription services.  
After each release every user should or can leave a feedback in the app store, To support the further development we would be pleased for every fair assessment. Of course all errors will be fixed in the future and updates are provided free of charge. 
Thank you. 
---
We would like to feature more languages in the app. If you have interest and time to contribute, we would highly appreciate your translation of our resource file (Excel) and the iTunes description (Word) to any language. Simply leave us a message at support@onetwoapps.com so we can discuss the process. Thank you very much!
---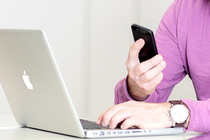 Do you have any questions, suggestions or criticism? Please send us an e-mail. On our feedback page you have the possibility to leave a message, or to discuss with other users. We are pleased about any message, we are at hand to help.